Citizenship Application
Also known as a Naturalization Application.
Prepare and submit your own completed Citizenship application and have it reviewed by a professional immigration attorney here. We'll guide you through every step in preparing your application and when you finish, we'll even help you send it to the USCIS.
Live Support
Included
Average Preparation Time
2 Hours
Attorney Review
Optional
Printing & Shipping
Included
Customer Reviews on Google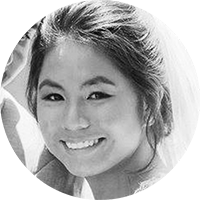 Chrystle Vila
[This] Company needs 6 stars for being so helpful! The green card/changing status process can be overwhelming and SimpleCitizen made everything exactly that-simple and doable. I would have spent hundreds more if we chose to do it with a lawyer and as newly weds we didn't have that kind of money. I have a lot friends who are also international students and will definitely recommend them 100%.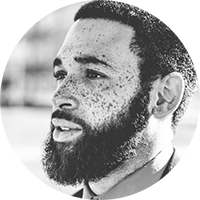 William Arbuckle
My wife and I used SimpleCitizen to apply for her green card and had an excellent experience. They are like the TurboTax for green cards!
Throughout the entire process we were impressed and grateful for the help and guidance that Sam and his team provided. They turned the complicated and confusing application/document requirements into an understandable and easy-to-follow process. Once we were waiting for a response from the Govt, we emailed Sam with questions that were always promptly responded to.
I highly recommend SimpleCitizen to anyone who wants a user friendly experience that combines good technology and great customer service. Totally worth it and soooo much cheaper than paying an immigration lawyer!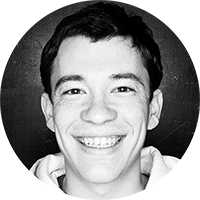 Yury Lifschits
Using SimpleCitizen was a delight and the support from Sam (founder) was exceptional. I had 10/10 experience throughout the process. SimpleCitizen helps remove stress and uncertainty from this complex and painful process. I wish the company continuing success and will enthusiastically recommend it to everyone facing immigration paperwork in US.
In particular, printing/mailing experience was fantastic. I've got the folder with everything neatly organized, from signing instructions and printed forms to a USCIS-bound envelope with all addresses filled in.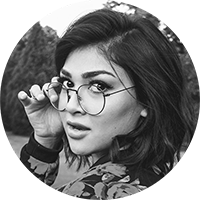 Ace Hernandez
SimpleCitizen is truly the best out there! Their thoroughness, work ethic, and attentiveness, are amazing. They truly made my green card application highly simple, and painless! My wife and I could not be any more pleased. The support, (emotional, and professional), we received from Sam, and the rest of the SimpleCitizen team, throughout the whole process, was just outstanding. They went the extra mile to ensure we received a great, simple, stress-free, painless experience, and for that, we are so grateful. They genuinely care about helping people! There are not many people out there, who do. You will not be disappointed.
They have earned my absolute respect, as human beings, and as a company.
And, did I mention, they are also allies of the LGBTQ community? This meant/means so much to my wife and I, and are so grateful for their support.
I admire SimpleCitizen, for what they do, and definitely recommend them to anyone in need of help with their legalization process; not just because of what they can do for you, but also because they will make you feel human, and they are just a true joy!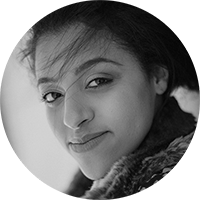 Eliska Rejmankova
SimpleCitizen group has been very helpful throughout my whole Green Card application process. They would answer questions any time of the day or night. I recommend them to everyone who wants to have the Green Card application process as smooth as possible.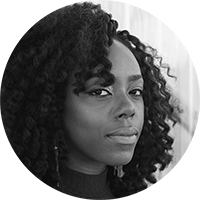 Kelly Horton
Very easy, friendly, efficient process. I love the packet they sent back to me.
It arrived when they said it would, packaged nicely, in the proper order. I just had to sign it, attach pics and send. I sent it out the same day I received it from them... it was that ready! They even included an addressed envelope to send it in. And it was printed on very nice paper.
I found the USCIS website very difficult to navigate and understand (I have a Master's Degree), Simple Citizen was "simple" to understand.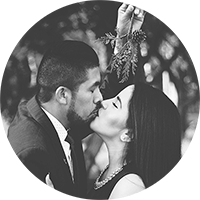 Gabriela Castro
Al inicio tuve muchísimas dudas sobre como comenzar mi proceso de inmigración, luego como llenar toda la papelería que necesitaba o pensaba que necesitaba. - Una amiga me dijo de SimpleCitizen porque ella lo usó, y ya no tuve que pagar miles de dólares al abogado que me iba a ayudar y el servicio en SimpleCitizen incluyó todo el llenado de mis formas, tradujeron mi acta de nacimiento gratis y me llegó el paquete a mi casa listo para firmar y enviar al gobierno!
El servicio al cliente también excelente, nunca me dejaron sola, todo el tiempo contestaban mis dudas.
Ampliamente recomiendo este servicio a la gente que necesita apoyo y asesoría para este tramite que se ha vuelto tan sencillo gracias a la tecnología y al equipo de profesionales.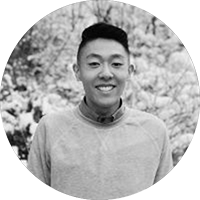 Alexander Hui
I honestly could not have done it without SimpleCitizen!
After learning about the green card process, my wife and I were totally overwhelmed by all the paperwork needed to be done. That's when SimpleCitizen saved the day. Sam, Brady, and Ayde were all super helpful throughout the entire process. Using SimpleCitizen literally saved me thousands of dollars!
The website and user interface make it easy for anyone to easily and successfully fill out their paperwork. SimpleCitizen has designed it so that you can swiftly finish all the paperwork you need by easily inputting information into pre-specified fields.
Most importantly, SimpleCitizen mailed me my completed packet all in the correct order leaving me with the easiest step of all - mailing it in to the USCIS office!
All in all, the entire green card approval process took four and a half months which was on par if not faster than what I encountered online. If you're looking to apply for or renew your green card, look no further than to SimpleCitizen for help!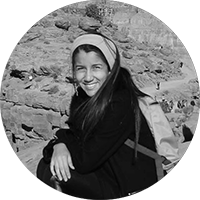 Claudia Soto
SimpleCitizen made the green card application process easier and cheaper for me. The website automizes the process, making the process of filling out 100+ pages of forms into a couple-hour ordeal. Immigration lawyers are very expensive, but SimpleCitizen gives you the same services for a very good deal. In short, SimpleCitizen made what would have been a very stressful and very expensive process into an easy and fast one. I am grateful for their unique platform and kind customer service. I will be recommending their services to my friends and family. Thank you SimpleCitizen!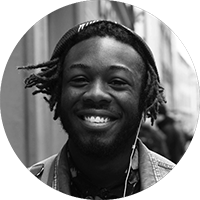 Joseph Ebele
So this is the first time I have made a review on a service and I just had to do it because this is by far the best service I have ever received in my entire life! All my thanks goes to the wonderful customer service rep that I have chatting with. 'Alexia' I can't imagine how much better service I could have gotten. She answered all my questions with links to further educate me... All the questions I never could even get answered during my personal research. I'm so glad I came across simple citizen and very grateful that someone like Alexia was there to put me through! Thank you so much Simple citizen and Alexia.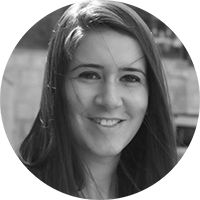 Anoush Kabalyan
Amazing service and a wonderful idea that will truly help many to go through the confusing process of green card processing and the adjustment of status! SimpleCitizen has both the great tool and the awesome team behind it.
We used SimpleCitizen for the adjustment of status (green card process) through marriage for my daughter and me. My husband and I were ready to do hours of reading and research to figure out what needs to be done for this process. Then one day I randomly stumble upon SimpleCitizen. The idea was great, the tool allowed me to create a free account and start right away with no up-front payments. It turned out to be very simple. You simply go through a logical process and fill out fields with necessary information. The tool then fills out all the necessary forms for you. In addition, SimpleCitizen team will review your application. You pay when everything is ready to go. They also have an option for a lawyer to review the documents!
I don't think there has been anything like SimpleCitizen in the market. They have created a great alternative for those who can't afford to pay lawyer fees and don't have the time to do hours and hours of research to go through the green card process on their own.
My case turned out to be a little more complicated than many others. Even then SimpleCitizen was by my side, every day, helping me every step of the way. They would get back to me with answers very quickly, any day, even during the weekends!
Thank you SimpleCitizen! Our family is very grateful to have had you guys support us through this stressful process!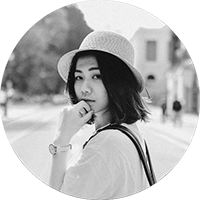 EunJoo Yoon
I used SimpleCitizen to renew my green card which was 2-year conditional permanent residency. I answered all of the questions which only took me about 20 minutes. Gathering documents was time consuming but with SimpleCitizen's help, I was able to gather all of the required supporting documents. They double-checked my application with the licensed immigration attorney. Once it (assembling my application and the attorney review) was all done, they mailed me my application all ready to go. All I had to do was sign where it was marked with the sticky notes.
By using SimpleCitizen, I only had to answer their questions (which was super fast), gather documents (they told me which documents were needed and provided me with the templates), sign everything (once I got my application), and mail it off to the USCIS, which SimpleCitizen included the instructions so I knew which USCIS address to send to.
I'm so thankful that I found SimpleCitizen because the price that I paid to use their service was very affordable or even cheap compare to the worth of their service or the price of using an immigration attorney doing my paperwork.
I will definitely use their service again next year for my citizenship application. I have recommended to all of my international friends and am now recommending to people on Google!
Read Even More
Read More Reviews
Hide Reviews
Choose Your Package:
Package Includes:
PDF Download
USCIS Submission Instructions
SimpleCitizen Application Review
Application Printing & Shipping
Immigration Attorney Review
Supporting Document Translation
Text/Email USCIS Status Updates
Government Fees
(Paid Directly to USCIS)
USCIS Application Fee $640
USCIS Biometrics Fee $85
Final Cost (after USCIS Fees): $1,023
Get Started
Package Includes:
PDF Download
USCIS Submission Instructions
SimpleCitizen Application Review
Application Printing & Shipping
Government Fees
(Paid Directly to USCIS)
USCIS Application Fee $640
USCIS Biometrics Fee $85
Final Cost (after USCIS Fees): $924
Get Started